This is a speaker unlike anything you've ever seen or heard before.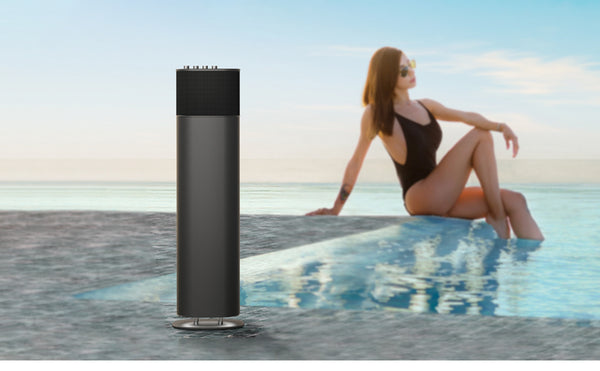 Exclusive Dual Pressure Air Compression Technology and exclusive subwoofer configuration creating that SUPER BASS sound with absolute clarity.

Active 3-band Graphic EQ to tailor your sound via on-board DSP's giving full dynamic range control of Bass, Mid's and Treble.

Select from Music | Movie | Gaming sound profile modes to optimise your listening experience. 

HDMI (ARC) output - Connect to your TV for an enhanced sound bar experience giving an incredible space-filling 360 degree optimised sound for omnidirectional audio.

200-watt BT portable speaker with TWS function (True Wireless Stereo) - Connect 2 of E500 speakers wirelessly to achieve the true left and right channel stereo sound.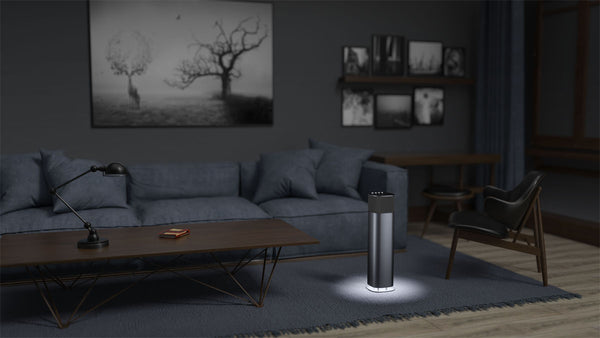 Wireless without compromise - the future of portable audio
ABRAMTEK E500, a portable wireless speaker with around two feet tall. It redefines the portable audio and transforms what it means to listen – pure, uncompromised sound and absolute clarity in every detail. 
Durable design with stylish modern appearance, E500 speaker is perfect for home, office, back yard, party, or take it with you for some outdoor activities. Wherever and whenever you are listening, it delivers the richest sound and audio the way it was meant to be heard.
Key Features
200-Watt High Power I Wireless Portable
Deep Bass Boost I True 360° Sound
Astonishingly loud I Surprisingly Clear
TWS Compatible I Soft Night Light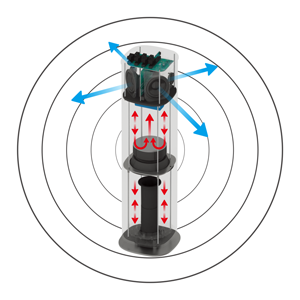 DPAC Super Bass System
Incorporating patented DPAC technology, E500 speaker is capable of creating mind-blowing bass sound that matches or surpasses the conventional subwoofer. The innovative driver configuration, combined with air pressure, delivers a full-range sound with deep low-end frequencies and astonishing clarity of sound in an ultra-compact size.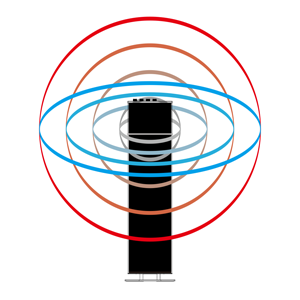 Enhanced 360° Surround Sound
The E500 is one of the world's first "enhanced degree" patented 3D-effect portable Hi-Fi speakers. Unlike conventional 360° sound, our Enhanced 360° Optimised Sound flows not only left to right but top to bottom. This creates an omnidirectional spread with wide, directional waves that circulate throughout the room, giving the authentic impression of a multi-speaker environment from a single speaker.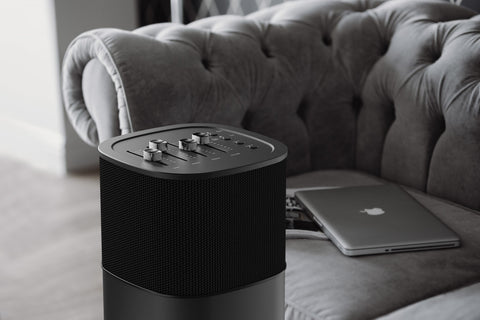 Customize your sound. EQ - your sound, your way. 
The E500 speaker has a built-in professional EQ Graphic Equalizer, a digital sound enhancement not normally found in portable speakers, allowing you to fine tune your music even further. Add more bass, mid-range or treble to get exactly the sound you want.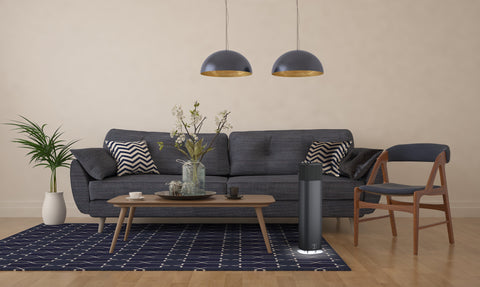 State of the Art DSP Technology
Advanced Digital Signal Processing DPS technology for a more dynamic sound that your music, movies and games come alive. You'll experience added depth, clarity, bass definition, presence and enhanced stereo field imaging via these speakers.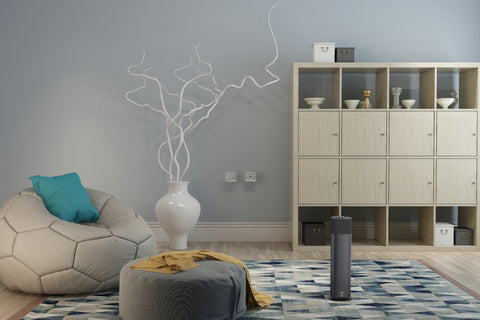 Stereo Pairing for PARTY
Connect compatible E500 speakers wirelessly via TWS (True Wireless Stereo using BT connection up to 2 speakers) or wired via one 3.5mm audio cable to achieve the true left and right channel synchronizing the same audio files. Simply control the master speaker and enjoy the double enhanced stereo sound.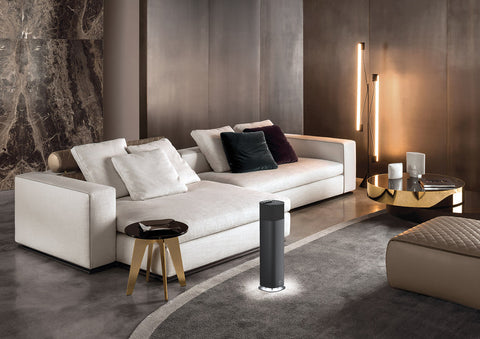 Take the E500 Anywhere, Anytime!
High capacity rechargeable battery lasts more than 4.5 hours playtime on a single full charge. With integration of exclusive 360 degree technology, this portable Hi-Fi speaker combines outstanding space-filling, high-fidelity sound with a compact form factor that can go anywhere.
Specifications
Dimensions: 143mm x 545mm
Net weight: 4kg
Peak output: 200W
Frequency response: 20Hz -18kHz
Signal-to-noise: ≥ 100db
Distortion: ≤ 0.5%
Battery capacity: 8800mAh
Battery charging voltage: 5V (USB)
Battery charge time: Minimum of 2 hours
What You Get
1x E500 Wireless Speaker
1x Type-C USB Cable
1x 3A USB Charger
1x Audio Cable
1x User Manual