Ultra Bass Enhancement: Two back to back high performance acoustic drivers, combined with proprietary air pressure super bass system creating that excellent stereo sound with deep low bass and astonishing clarity.
True Wireless Stereo Sound: Built-in TWS allows you to pair two of this speakers to enjoy a bold left/right channel omnidirectional stereo experience. Perfect for home, dorm room, kitchen, bathroom, car and party.
Advanced DSP Technology: Enabled digital signal processing power ensures audio optimization. It brings a more dynamic sound with absolute clarity, distortion-free even at max volume.
BT 4.2 Connectivity: Instantly connects to your iPhone, iPad, smart phones, tablets or laptops and maintains a strong connection of up to 100 unobstructed feet. Build-in microphone for hands-free phone calls.
Worry-Free Battery life: Boasting a 4400mAh rechargeable lithium-ion battery offers 10 hours continuous playtime on a single full charge. Support AUX connection and TF/Micro SD card.  

ABRAMTEK E100
This 20W portable BT speaker has sleek and durable design, with compact size that can go anywhere.
Exclusive SUPER BASS technology creates fullest bass impact with exceptional clear crisp sound.
TWS function lets your pair two speakers for a powerful 40W stereo surround sound.
Perfect wireless speaker for home, office, hiking, camping or party use.
Key Features
Rich Bass I Clear Sound
360° Enhanced I 20W+ Loud Sound
Stereo Pairing I 10 Hours Playtime
Stainless Steel I Portable and Compact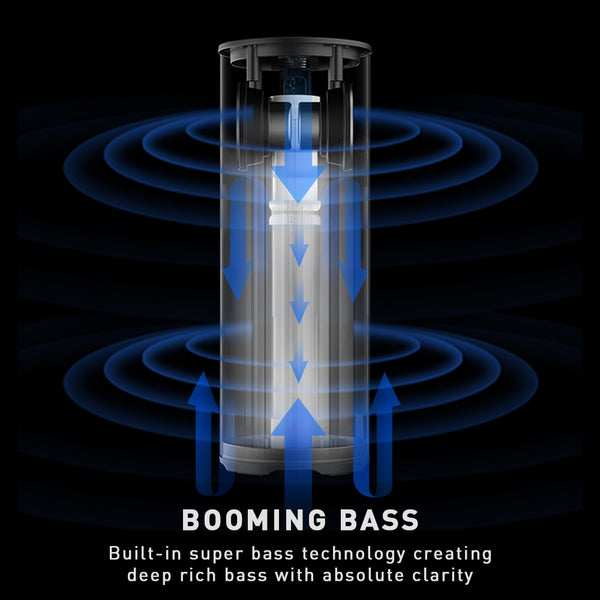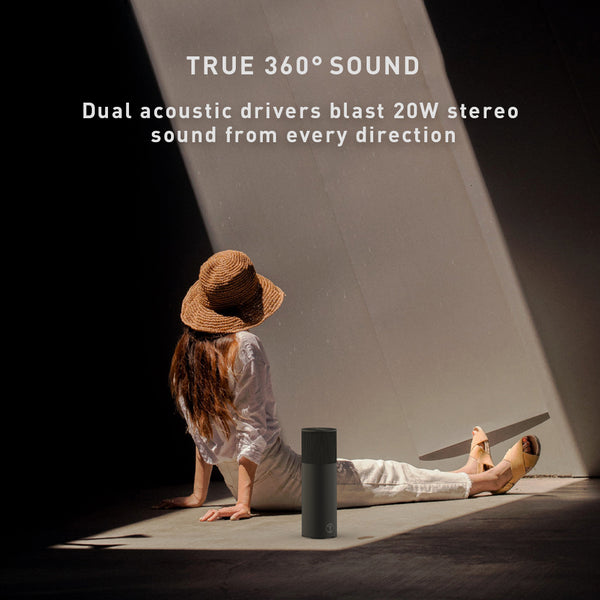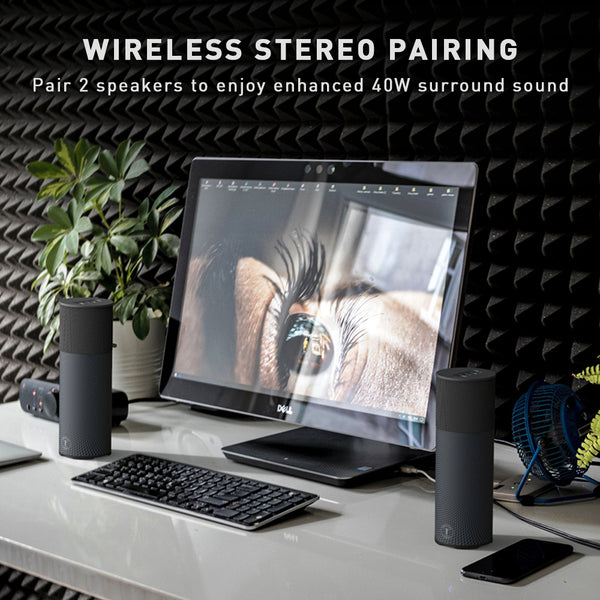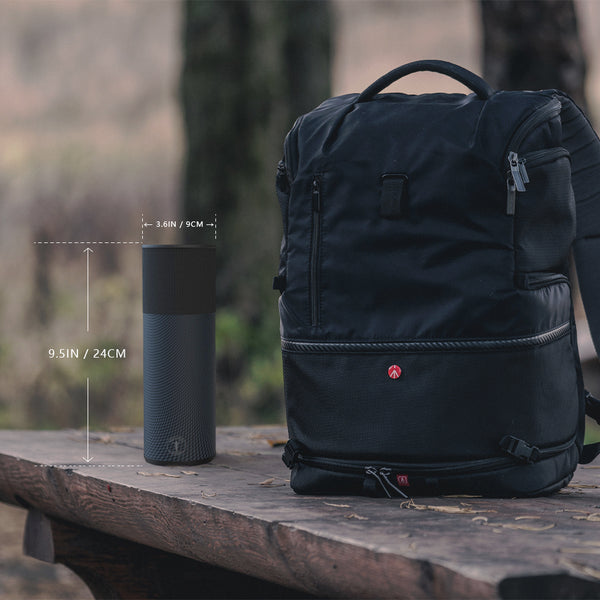 Booming Bass
Exclusive super bass system dramatically enhances lower-frequencies and creates amazingly deep rich bass.
Superior Sound
Innovative waveguide pipe supercharge technology delivers 20W+ loud sound with astonishing clarity.
360-Degree Surround
10Wx2 acoustic driver coupled with internal air pressure produces a solid and powerful sound that fills the room.
Optional Play Modes
Support Aux-in with 3.5mm cable plug into any non-BT devices, and Micro SD/TF cards so you can play your favorite songs directly.
Stable BT Connection
BT 4.2 provides stable connection range up to 100ft with all BT-enabled devices, and built-in microphone for hands-free calling.
Exquisite Durable Design
Dust-proof and splash-proof stainless steel body, this cylinder tube speaker is super portable when taking it out for travel, party or sports.
Specification
Output: 20W+ (Dual 10W)
Frequency Response: 60Hz-18kHz
Signal Noise Ratio:≥95dB
Distortion: ≤1%
Battery: Rechargeable 4400mAh Li-ion battery
Charging: DC 5V 1.5A
BT Version: 4.2
What You Get
1x E100 Wireless Speaker
1x Micro USB Cable
1x Audio Cable
1x User Manual